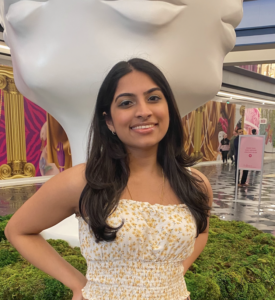 Name: Ashley Varghese
Major: Behavioral Neuroscience
What courses do you tutor?
Organic Chemistry 1, Calculus & Different Equations 1 for Science Majors, Organic Chemistry 2, General Chemistry
How long have you been tutoring?
1 year
What is your CRLA Level?
Working towards CRLA L1
How have you represented PTP?
I have represented PTP by showcasing how tutors can lead others by example. I strive to be diligent, compassionate, and perseverant in everything I do. I hope to show others how peer tutoring is really beneficial.
How has PTP impacted you?
It has been amazing to see the positive impact that I can have on students as a tutor. I've grown so much from my experiences and it's fulfilling to be able to help others reach their full potential.